Aahar Yojana Odisha | आहार योजना ओडिशा | Odisha Aahar PDS – Aahar yojana is an excellent scheme of our state government to help poor people in the city. It is a food subsidization program run by the government of Odisha to provide cheap lunch to urban poor at rupees five per meal scheme. It was inaugurated on April, 1, 2015 by the chief Minister of Odisha Navin Patnaik on Utkal Divas the foundation day of the state for providing cooked vegetarian meals at subsidizsed food .
Shri Naveen Patnaik, Hon'ble Chief Minister of Odisha dedicated 100 Aahaar centres to the poor and needy people of the State on 14th April 2016. Currently 157 centres are operational across 30 districts of Odisha covering 73 towns. Aahaar outlets are mostly opened at hospitals and near bus- stands, railway stations, Courts, Collectorates, etc.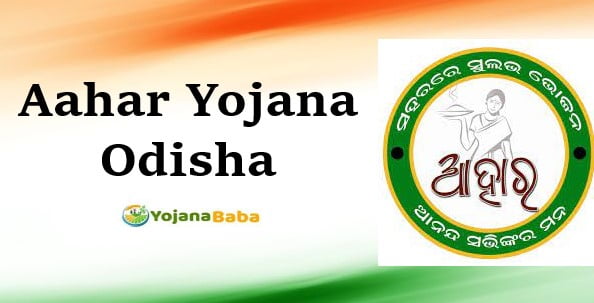 Key Highlights of Odisha Food Subsidization Program
| | |
| --- | --- |
| Scheme Name | Aahar Yojana |
| Launched By | CM Naveen Patnaik |
| Start date of Scheme | April 2015 |
| Revised date of Scheme | February 2019 |
| Beneficiary | All Poor peoples |
| Type of Scheme | State Govt. Scheme |
| Cost of Meal | Rs 5 Only |
| Department | Corporate Social Responsibility |
| Category  | State Govt Schemes  |
About Odisha Aahar Yojana
Aahar Yojana in Odisha Provides food on daily to urban areas poor people at subsidized rates of Rs 5 only.
This Aahar Yojana food subsidization program is regulating by the Government of Odisha from the month of April 2015.
Under this Scheme, the Government serve Bhata (boiled rice) and Dalma at designated places at 11 am to 3 pm every day.
Total Cost of the served meal (Rice & Dalma) is approx Rs 20 but the State Government is providing it a Rs 15 subsidy rates.
Objectives Of The Aahar Yojana Odisha 
The objective of the program is to provide cooked hot meals – steamed rice and dalma- to the poor and needy people at the cost of Rs. 5/- at places of public congregations in the urban areas.
Yojana Was Launched In 5 Cities In First Phase : 
The program was piloted in five Municipal Corporations viz.
Bhubaneswar
Cuttack
Berhampur
Sambalpur
Rourkela
New Update of Aahar Yojana
Recently in the Month of February 2019 Chief Minister of Odisha launched 38 New Aahar centres in the State.
Now after this announcement there are 157 Ahar centres covering all districts of Odisha.
The Poor People and labor who come in urban areas for searching work will mainly get the benefits of Aahar Yojana.
Under the Odisha Aahar Scheme State Government are covering 56 hospital campuses.
Under these hospitals list, All India Institute of Medical Sciences (AIIMS) near Sijua is one of them.
Ahara kendra Odisha
There Are Total More Than 150+ Ahara Kendras In Odisha For Implementing This Scheme .
Full List Of All Kendras You Can Access From Here . Ahara Kendras List Odisha